| | |
| --- | --- |
| Title: | MedBillIt.net |
| Developer: | Programmatic Technologies, LLC |
| Category: | Health Care |
| Description: | Hospice electronic medical records and medicare billing. |
| | |
| --- | --- |
| Title: | Asset Management & Work Orders |
| Developer: | Programmatic Technologies, LLC |
| Category: | Work Order |
| Description: | Asset management and inventory control. Maintenance and work order tracking. |
Title:

Journeyman

Developer:
Start Software
Category:

Customer Relationship

Description:
Journeyman is a sophisticated yet easy-to-use contact, opportunity and lead management system built in Alpha using Microsoft SQL Server. Complete with graphical dashboards, task lists, unlimited notes and reminders, Journeyman rivals other CRM packages for features whilst being more friendly and accessible to occasional users.

Fully integrated with Google Maps, all Journeyman data is location-aware helping users to plan visits or meetings with prospects and clients. Journeyman tracks the "journey" a prospect takes through to becoming a client on a customisable list of events and milestones completed along the way. Powerful customisation features enable system administrators to customise the way that Journeyman works to suit any business.
Title:

Survey Tracker

Developer:
Start Software
Category:

Surveys

Description:
Survey Tracker was built to enable an International property management business to log and track requests for asbestos surveys.

The requests are received (through the online system) by environmental/asbestos consultancies who then respond, survey the property, and upload the finished report all within the system.

Survey Tracker has a "ticking clock" to ensure the jobs are completed on time and has a colour coded system to flag overdue jobs. It is also fully location-aware within integrated Google mapping and features our integrated help system and user-customisable dashboards.
Title:

Trimadvisor.com

Developer:
Start Software
Category:

SEO

Description:

Trimadvisor.com is the UK's leading search engine for men's hairdressers (barbers).

Trimadvisor enables prospective customers to search for a barber using a variety of criteria including location (using Google Maps). Trimadvisor already has over 1,000 UK barbers listed with a growing number of "featured barbers" with mini web-sites including price lists, opening times, interior photos and customer comments.

Trimadvisor.com - the search engine for the UK's best barbers.
| | |
| --- | --- |
| Title: | Dental Billing Application |
| Developer: | Eagle Dbase Solutions LLC |
| Category: | Accounting |
| Description: | Application to record dental services provided to medicare patients residing in nursing homes. This application is also used to bill medicare, by means of claims letters, for compensation of services provided. |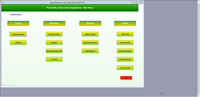 Title:

Alpha Portal

Developer:
Start Software
Category:

Customer Relationship

Description:

The Alpha Portal enables customers of a leading asbestos consultancy to access their data and documents via the web.

Written in Alpha Anywhere, the system is mobile-friendly and enables asbestos reports and asbestos sample data to be access from any web-connected device (desktop browser, smartphone or tablet).
| | |
| --- | --- |
| Title: | Demo Fleet Manager |
| Developer: | Eagle Dbase Solutions LLC |
| Category: | Sales |
| Description: | Web based application for a company that sells farming equipment. Prospective buyers may wish to demo the equipment for evaluation purposes before making a purchase. This application, which runs on the company intranet, tracks the equipment available for demo as well as scheduling the release and return of the equipment. |
Title:

Alpha Tracker

Developer:
Start Software
Category:

Environmental

Description:
Alpha Tracker is the latest incarnation of Tracker, the UK's leading system for environmental and asbestos consultancies.
Alpha Tracker is a web-based system developed in Alpha Anwhere and SQL Server enabling environmental consultancies to manage all aspects of their business, including:

customer and contact management
quotations and proposals
order processing
project and job tracking
scheduling (linked to Google calendars)
on-site data capture
lab data entry
automated report production into Word and PDF
invoicing including links to Sage.

Alpha Tracker is easy to use, fast and very flexible making it suitable for all environmental, asbestos and health-and-safety consultanies.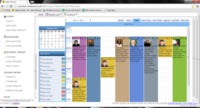 Title:

Customer Support Portal

Developer:
Start Software
Category:

Customer Service

Description:
Our own customer support portal has been coded entirely within Alpha Anywhere.
The portal allows customer to:

log and confirm quotes
log and chase support calls
view their ongoing projects
view their invoices received
request help and support.

The support portal is a fundamental part of our Alpha Tracker system, a comprehensive "ERP" or workflow management system for all types of businesses.
Title:

REA AUTOMAILER

Developer:
REA Inc.
Category:

Email

Description:

REA Automailer is a package for A5 developers that will allow them to setup email queuing functionality within their v10/11 Alpha applications.

Emails are inserted into a separate table and scripts are scheduled to run on a timed basis. If the email fails, it will retry a number of times before it stops attempting to send.

System settings are used to configure SMTP access to you or your clients email server/account.

A sample grid is included that shows the developer how to display the emails to the user (utility menu option), and resend emails that fail.
| | |
| --- | --- |
| Title: | Yellowbike Electric Bike Rentals |
| Developer: | Start Software |
| Category: | Inventory |
| Description: | Yellowbike (http://yellowbike.org.uk) are a specialist electric bicycle rental business in the UK. We developed their online booking and back-end reservation system using a combination of web techniques including Alpha Anywhere. Yellowbike's web site is Google Map enabled giving customers the option of choosing a rental site by map or by list of locations, and the site leads the customer through the booking right up to point of integrating fully with Sage Pay. |
Title:

Quoting, Order entry and Inventory management system

Developer:
MyAlphaTech.com
Category:

Inventory

Description:
Customers/Vendors: Multiple contact points (ei, office, home, cell, email1, email2, etc). BillTo and ShipTo options, with complete mapping for multiple ship-to locations. Map plots Bill To and all Ship To locations, which are initially geocoded and then complete drag/drop updating, Lat/Lng and Location tracking.

Products/Items: User customizable types and categories. Multiple vendor tracking. Complete assembly management, w/assembly of assembly support. UOM conversion. Task feature for make items.

Quotes/Orders: Customer entry/edit from quote and order screen. Multiple sales types (Cash, Finance, Rent-to-own), calculates all sales amounts. Options, Bill-of-Materials, and Tasks management with complete integration.
Title:

CSDA DiagInfo for Alpha Anywhere (free*)

Developer:
Category:

Alpha Utility

Description:

The CSDA DiagInfo is a FREE* Diagnostic Information Utility for Alpha Five and Q Report Builder. It reports on

hardware, operating system, and Alpha Five/QReport Builder information and Alpha speed benchmarks for analyzing the environment of a Desktop or Web application to debug problems and for bug reporting. Optionally, it can email the results, along with problem categorization. Some of the info returned includes:


Windows info, folder locations, User Account Control (UAC) settings
Windows Opportunistic Locking and caching settings
Hardware info including motherboard, CPU, Memory, BIOS & Writeable Drives
Alpha Anywhere info including Version, folders, libraries (AEX), Feature Packs, Speed Info, Last Code Error info, global code object counts, Boot timing, key Database Properties/Settings
QReportBuilder info
Alpha Current Workspace, Database, Table, Set, Web Project info
Alpha Five Master/Shadow (Network Optimization) info
CSDA Code Utility settings

Compatible with Alpha Version 6 and up.
*Free for individual usage (including businesses)
Available for purchase for distribution with applications.

For more info see CSDA Diag Info
Title:

MyCientSchedule

Developer:
REA Inc.
Category:

Scheduling

Description:
Our software can be used by any business that requires classroom/appointment scheduling, and is available to you and your clients wherever an internet or WiFi connection exists.

View, schedule and update appointments from a daily, weekly or monthly calendar.
Record client payments, review client balances owing/due and print receipts. Print class lists and automatically email class lists and next day appointments to instructors.
Optional web calendar for clients to book classes and view/schedule appointments.
Product Inventory component to sell business related merchandise.
Create product orders and print receipts.
Title:

Homeworks LIVE

Developer:
Start Software
Category:

Insurance

Description:
Homeworks LIVE is a quote, order, diary and invoicing system for a busy UK-wide business handling insurance claims.
Developed using SQL Server and Alpha Anywhere, it is entirely web-based and it enables the Homeworks team to track all aspects of their business with on-site "in the field" data capture and fully automated document production.
Complete with dashboards, automated emailing, colour-coded project tracking and alerts working against a project timeline, is a comprehensive and fully integrated system.
Title:

REVIZIT

Developer:
REA Inc.
Category:

Employment

Description:
Online Consultant/Employee Time Tracking, Task/Project Management

System Highlights:

Clients - company, contacts, invoice profiles
Projects - multiples configured per client
Users - staff access
Tasks/Task Steps - assign tasks by project to Users
Timesheets - User enter hours and/or units
Payments - for Users by period
Invoices - for Clients by project by period
Export Timesheets - to CSV
Export Payments - to IIF for QuickBooks Bill Import
Export Invoices - to IIF for QuickBooks Invoice Import


www.revizit.com
| | |
| --- | --- |
| Title: | LoanTrak |
| Developer: | GJ Stats |
| Category: | Banking |
| Description: | Developed for a small loan company that is fully compliant with UK Consumer Credit Regulations. Provides loan management form original application through to repayment. |

| | |
| --- | --- |
| Title: | Auto Appraisal form |
| Developer: | Talbott Associates, LLC. |
| Category: | Automotive |
| Description: | This application creates and tracks information to allow the user to create a complete automobile appraisal. Includes the ability to add photos and print out a thorough report. Also includes a complete contact database, with tickler file. |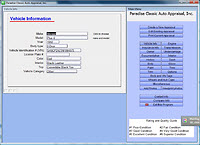 | | |
| --- | --- |
| Title: | Warehouse Database |
| Developer: | AlphaBase Solutions, LLC |
| Category: | Inventory |
| Description: | This integrated application services a busy warehouse and tracks inventory, shipping, storage and receiving. Invoicing is generated vis-à-vis live processed inventory transactions. Items are linked to customer, as are transactions to inventory, and all items are optionally billable at the warehouser's discretion. Pick sheets utilized by forklift drivers can be optionally converted to invoices in one step. Payments are entered into the system to facilitate account's receivable. Inventory is automatically incremented and decremented by transaction type. Numerous flexible reports aid the warehouse manager and accounting department with relevant detailed information based upon user criteria. |
| | |
| --- | --- |
| Title: | Artist's Database |
| Developer: | AlphaBase Solutions, LLC |
| Category: | Art |
| Description: | This application is designed for the prolific artist. It tracks paintings, sketches, and other artwork. The application stores digital images of artwork - including progress paintings and drawings along with detailed information. It also tracks exhibition history and venues, painting locales, art sales & income, judging history, live model's schedule, and art organization(s) membership roles, among other features. |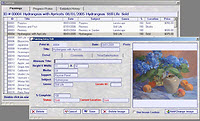 | | |
| --- | --- |
| Title: | Personal Bank Application |
| Developer: | AlphaBase Solutions, LLC |
| Category: | Banking |
| Description: | Supports 999 accounts, including checking, savings, CDs, investment accounts and more. The program features running balance, balance check, posting between accounts, splits, locked records to prevent accidental changes, add/edit payees, add/edit categories, automatic recurring transactions, query any transaction item, bank statement reconciliation and reconciliation history, print checks, download & import monthly bank/credit card account transactions, backup files and so forth. Imports Quicken data including splits. |
Title:

Distributor Application

Developer:
Talbott Associates, LLC.
Category:

Health Care

Description:

The application is user friendly for all, including the computer novice, because all the screens are easily navigated and organized in the manner in which a typical dietary manager works. No more hours upon hours of complicated system set up. With

Dietary Manager®

, you will be up and running within hours using our pre-configured data entry tables. You receive all of the management functions-not just tray cards-for a fraction of the cost of other products.





The suite of functions provided by this food service management software gives you:

Patient / resident data, with hard card and selective menu formats
Menu development and recipes
Vendor and invoice management
Inventory and purchasing management
Invoice tracking
Staff scheduling management and staff data
Function and requisition management and tracking
CCRS meal tracking
| | |
| --- | --- |
| Title: | Tamis |
| Developer: | A.M. Software |
| Category: | Insurance |
| Description: | Travel insurance; risk assessment. The program assess the risk of clients travelling with a pre diagnosed health problems. |
| | |
| --- | --- |
| Title: | Engineer's Plan Scaler |
| Developer: | AlphaBase Solutions, LLC |
| Category: | Engineering |
| Description: | This mini-app allows the land surveyor or civil engineer to dimension drawings and compute drawing scale, sheet size, useable sheet area, total number of sheets required, etc. based upon either 2 or 3 variable user defined constraints. |